Service – a state of the Art
---

We do our utmost to offer you the perfect cycling holiday on Mallorca, where everything has been thought of. That motivates us every day.
Whether you want to hand over the entire organization of your vacation, from flight, hotel, rental bike to guided rides, or just want to rent a bike.
We are ready for you!
Even if your hotel is not in Playa de Palma, we will gladly help you. We offer a pick-up and drop-off service for our rental bicycles, all over Mallorca.
If you have special wishes or requirements, or if you want to come to Mallorca with your club, team or group of friends, send us an E-Mail so that we can find the perfect solution for you.
Cycling in groups
---
Our experienced guides know the most beautiful roads and lanes in Mallorca. Ride along with our guided tours and get to the most beautiful places that Mallorca has to offer. You can find detailed information about our guided journeys in Mallorca here


Guided tours Playa de Palma:
September & October 2023

Guided tours Playa de Muro:
20th of September till 21th of October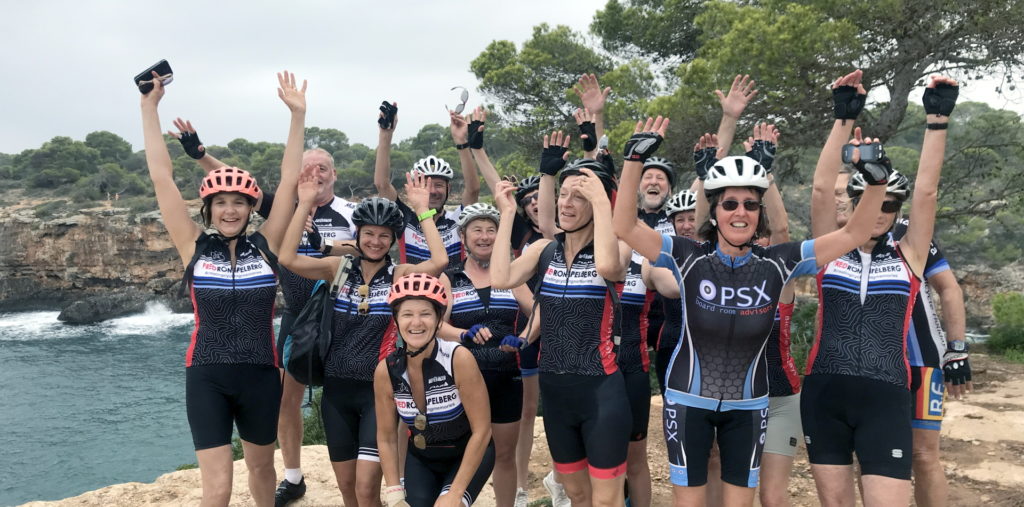 What can you expect from us ?
---
Fringe activities

In addition to the sporting, there is also plenty of social and pleasant entertainment, so why not join our pleasant weekly program.
Full Service

Whether you are unlucky on the road or want to be well equipped on the road, we will take care of it!
Out and about

During our group rides there is always a solution.
If you are cycling alone, we will help you with our breakdown service.